The slip. Why hide it. This one in particular has helped share my many shades to the world; one day it's cheeky with a graphic tee under the straps and metallic gladiator sandals, the next, feeling more polished, paired with a pleated skirt and lace up boots, letting the soft silk of the slip peek out from under the heavier fabric of the skirt. I've worn it to a wedding, the debut of the slip, that time covered with a vintage lace vest I found in New York and flat sandals that promised not to aerate the lawn. A few times I've found myself reach for it as a quick cover up, nothing over or under it, just me and the slip and a quiet house sipping coffee in  warm sun just beginning to peek through the windows.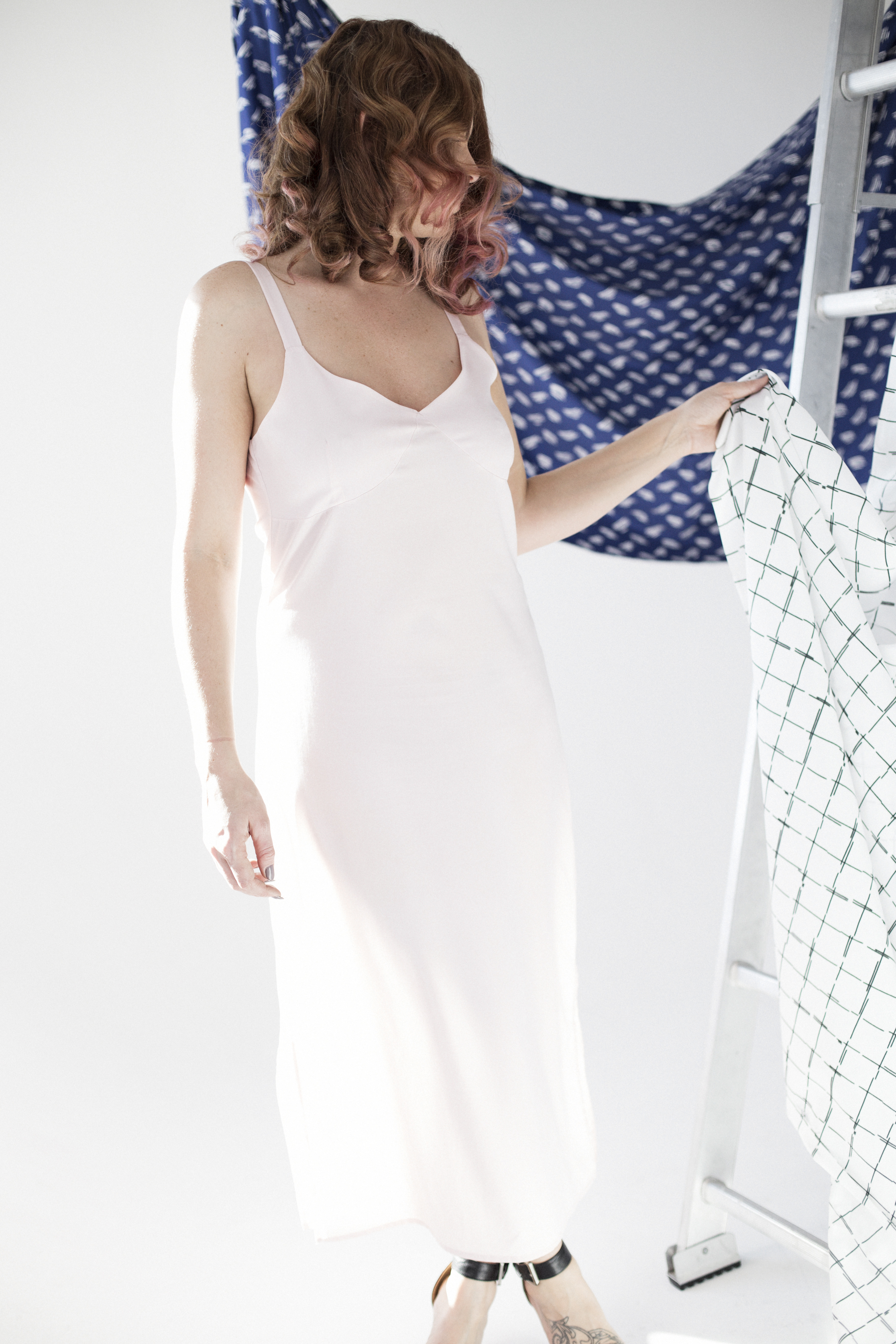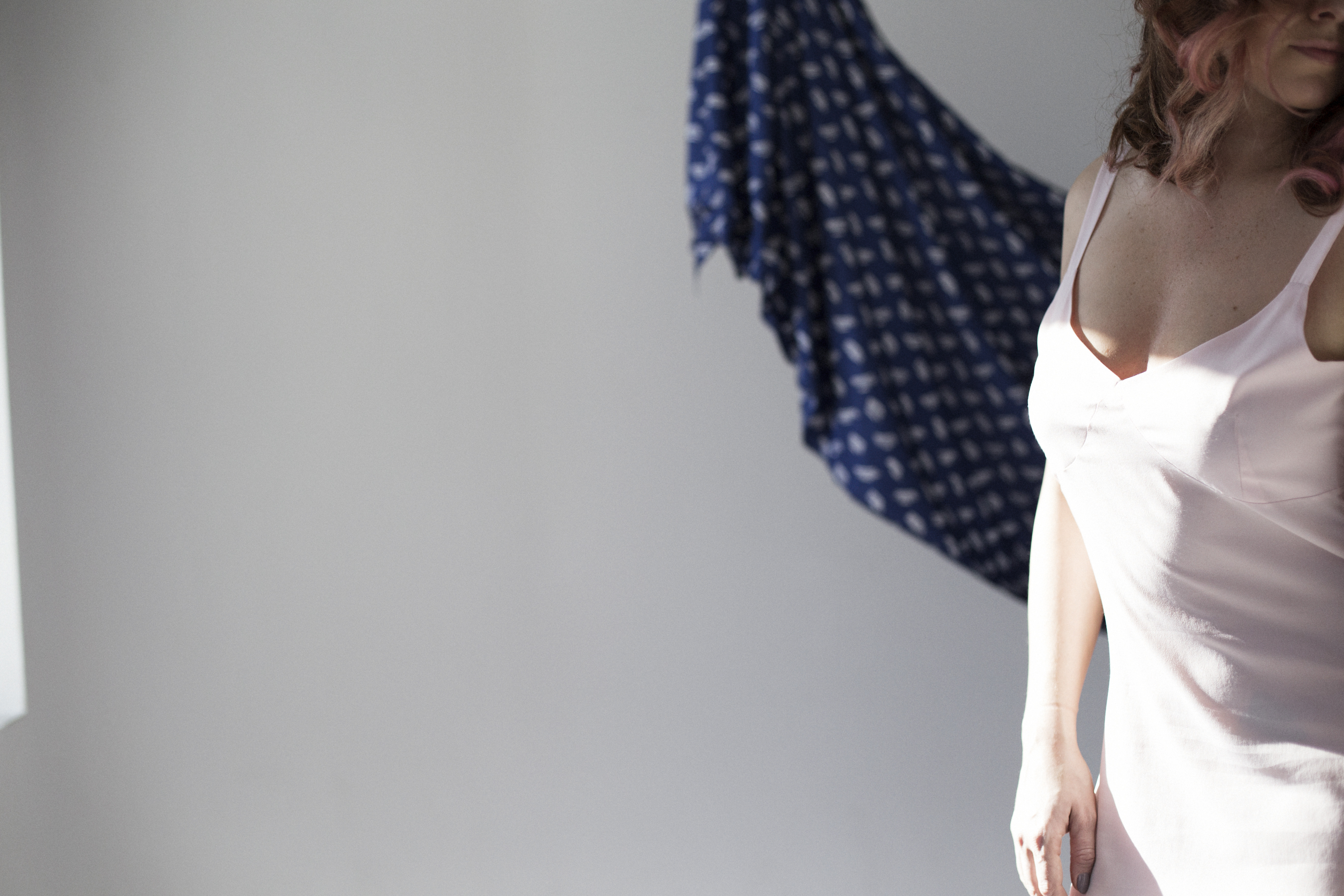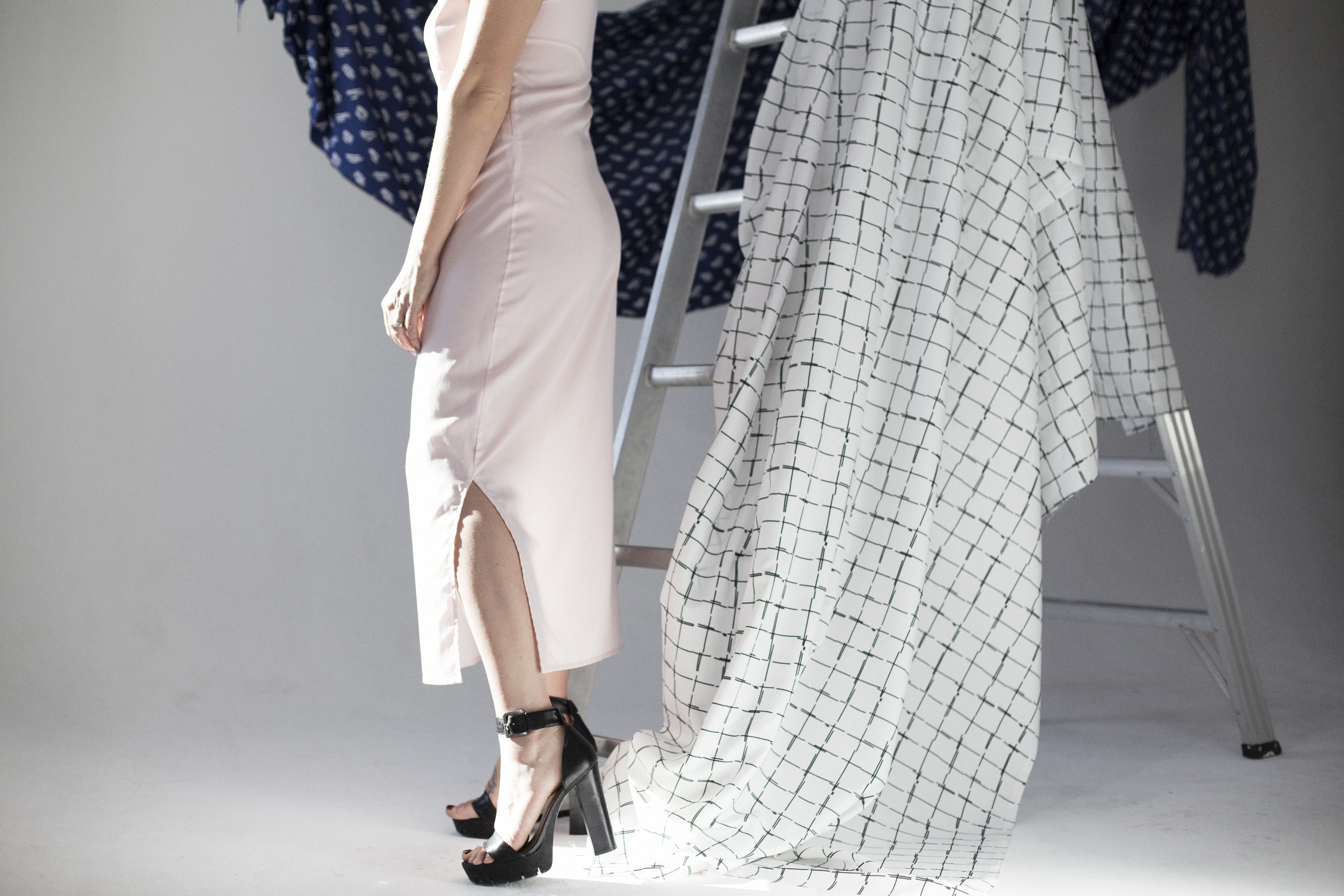 The mood this time warranted a mix of black accents and textures. My go to platforms that are the stereotypical "Don't judge a book by it's cover" material being 100% more comfortable than they look; an all day walking shoe better than some of my flats with the added benefit of grocery store independence with no top shelf out of bounds. I slowly started layering until I found the right mix of texture with fishnets, a black patterned sailor blouse and patent leather skirt.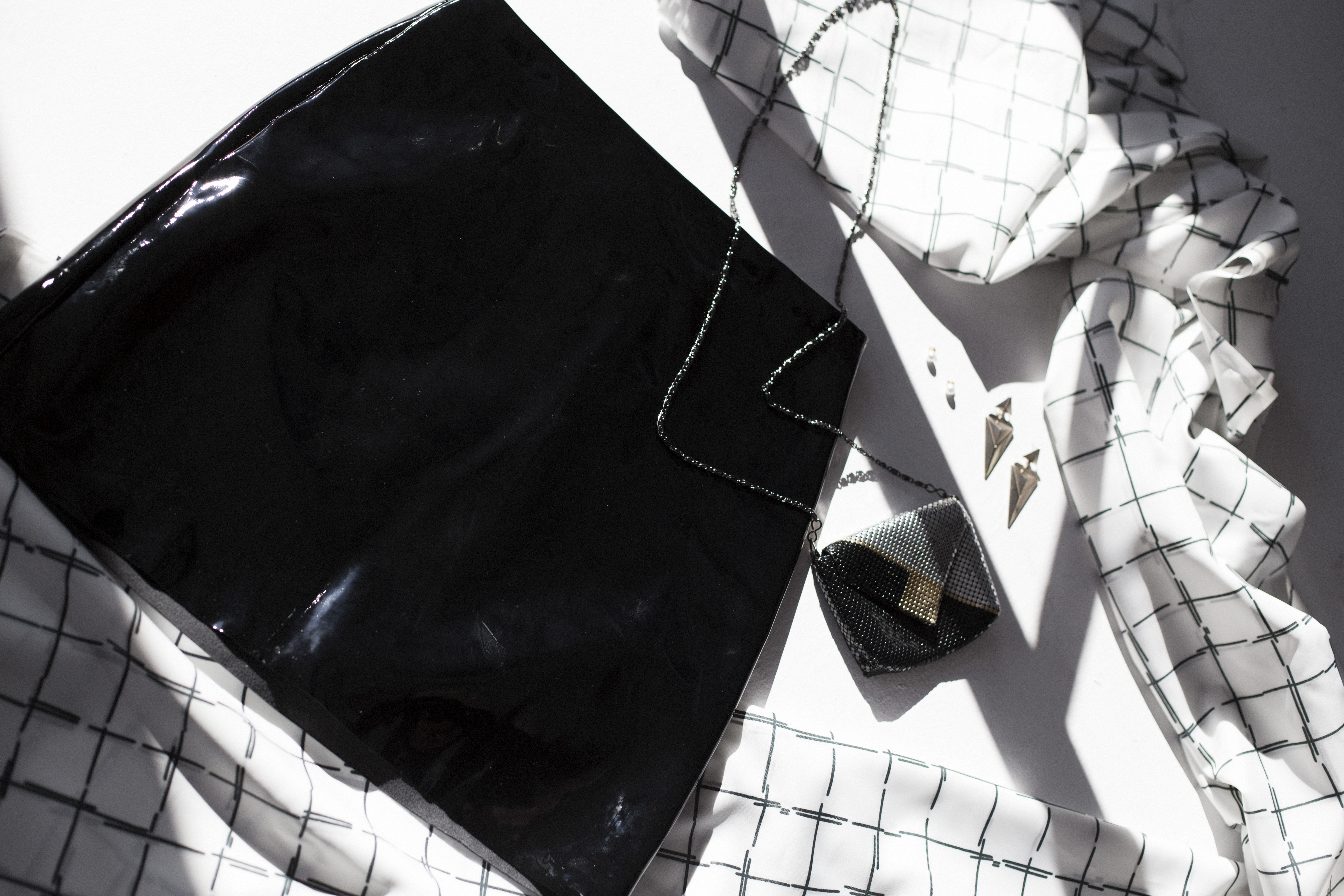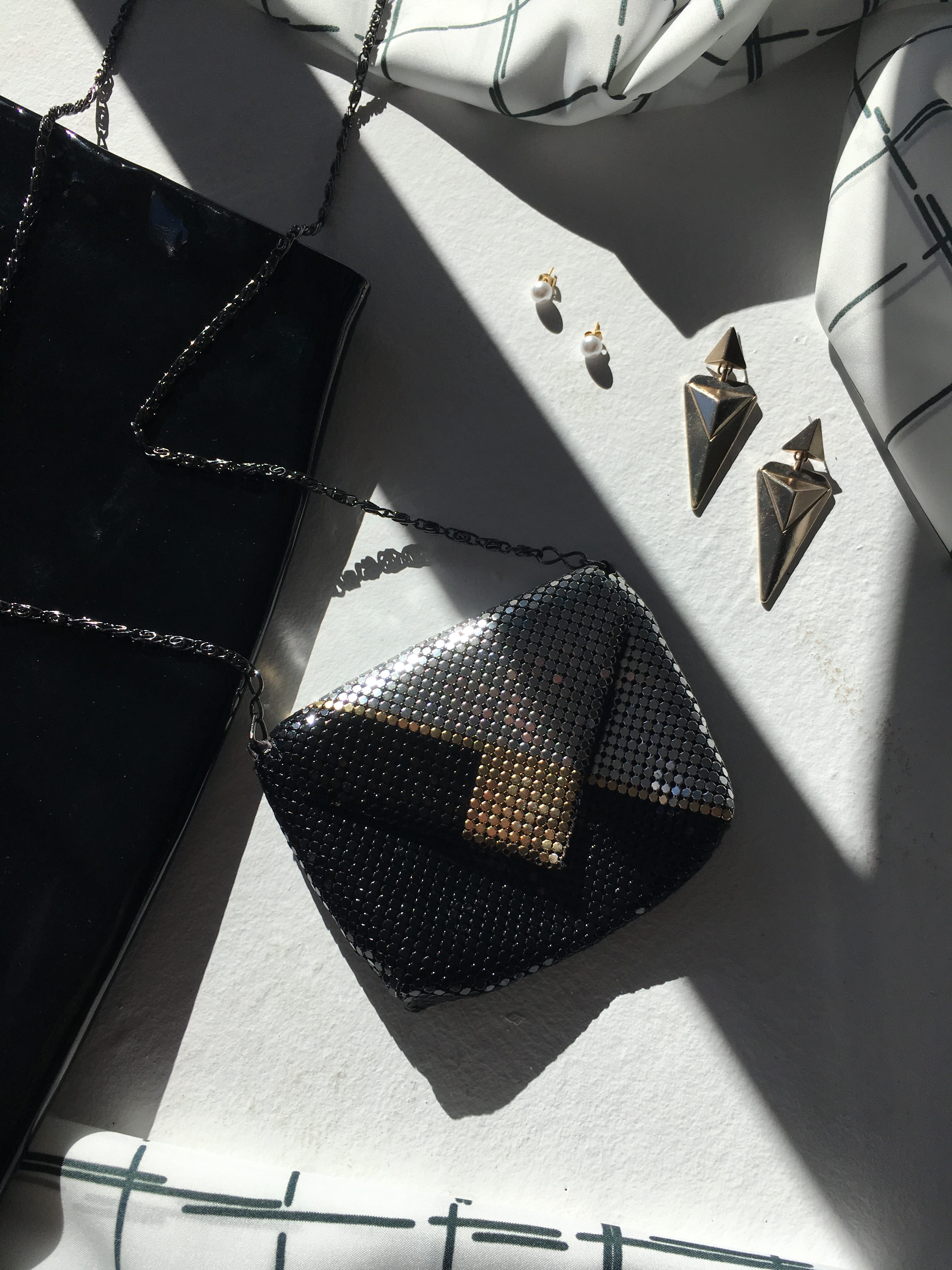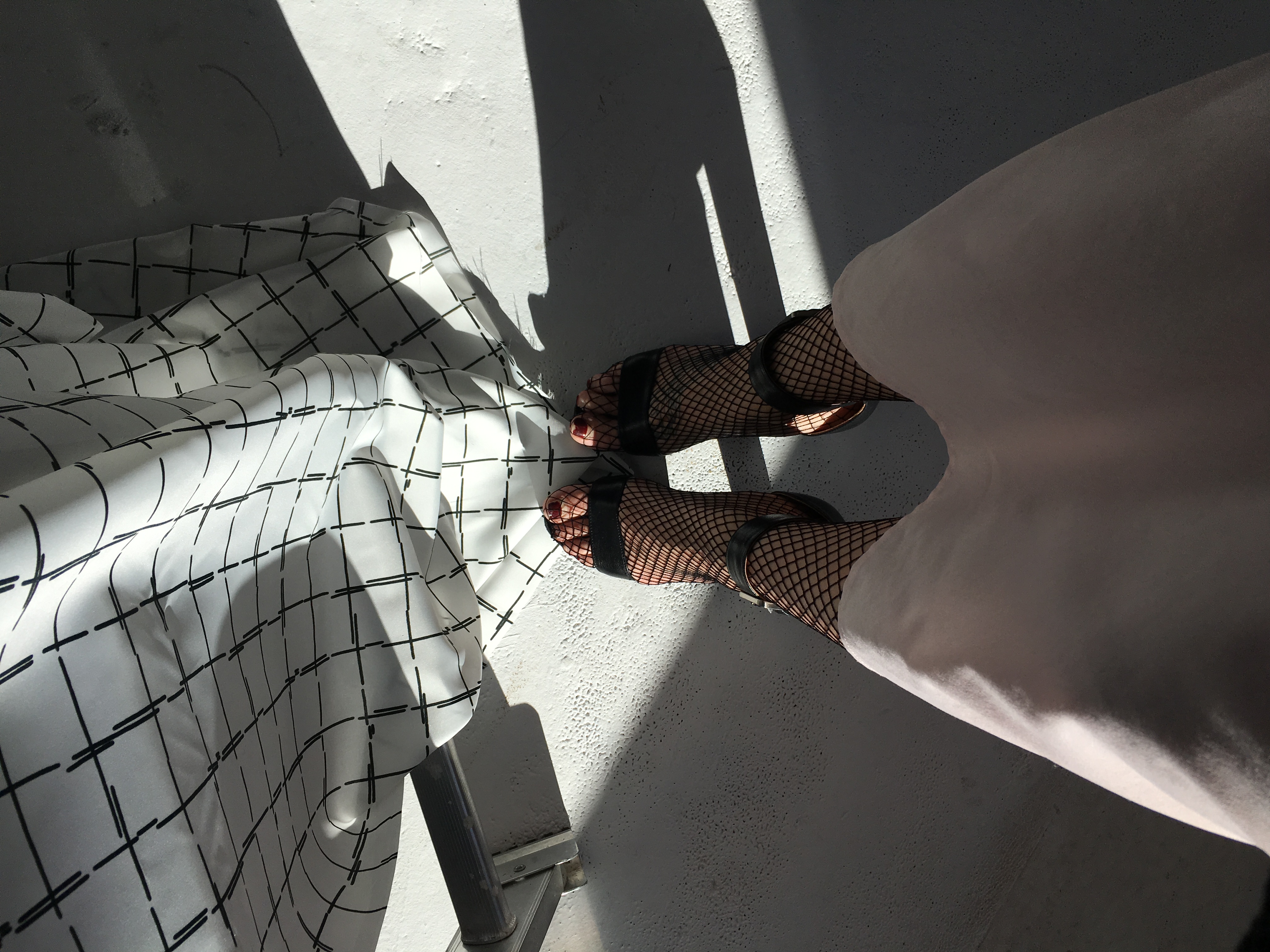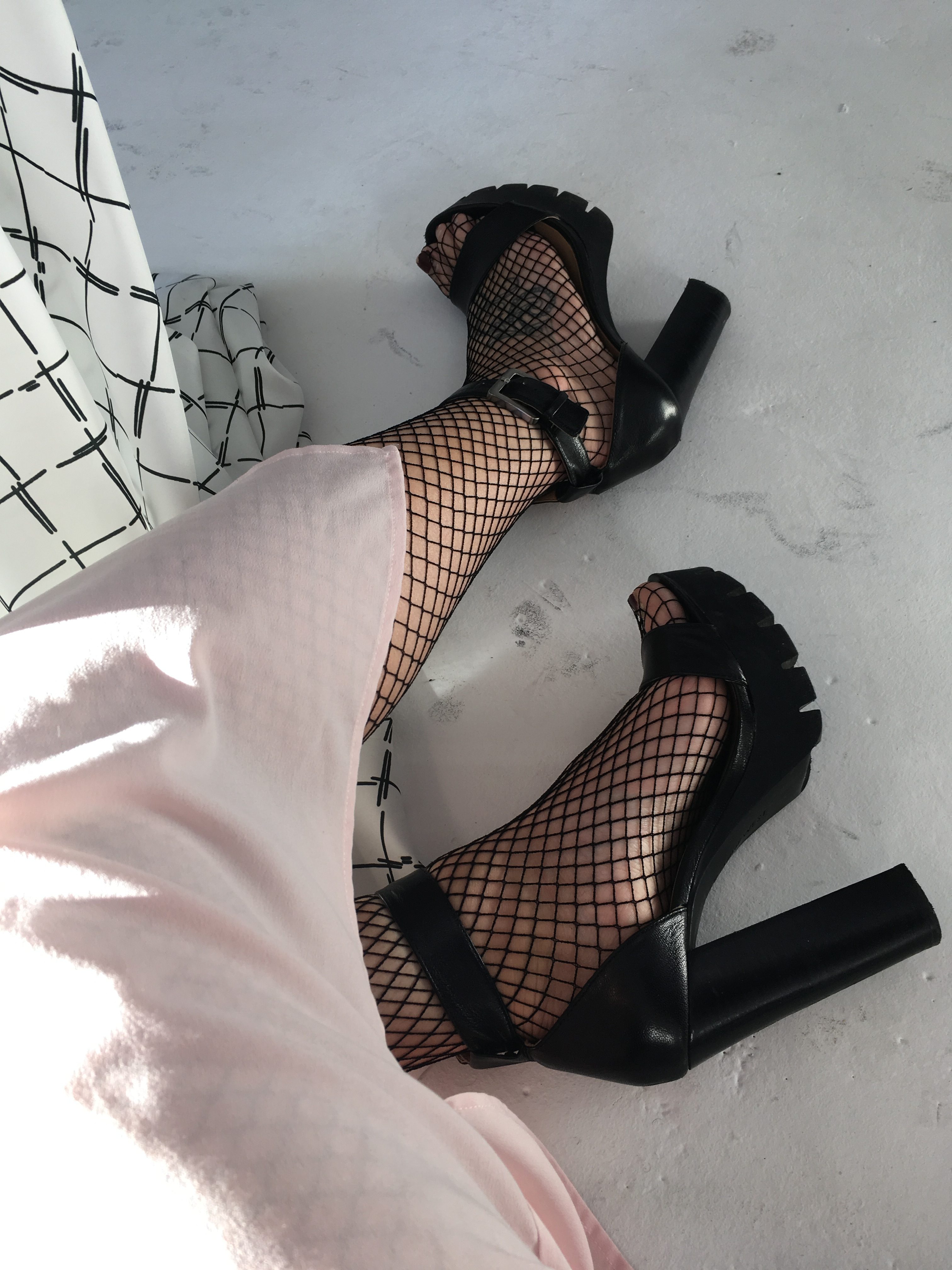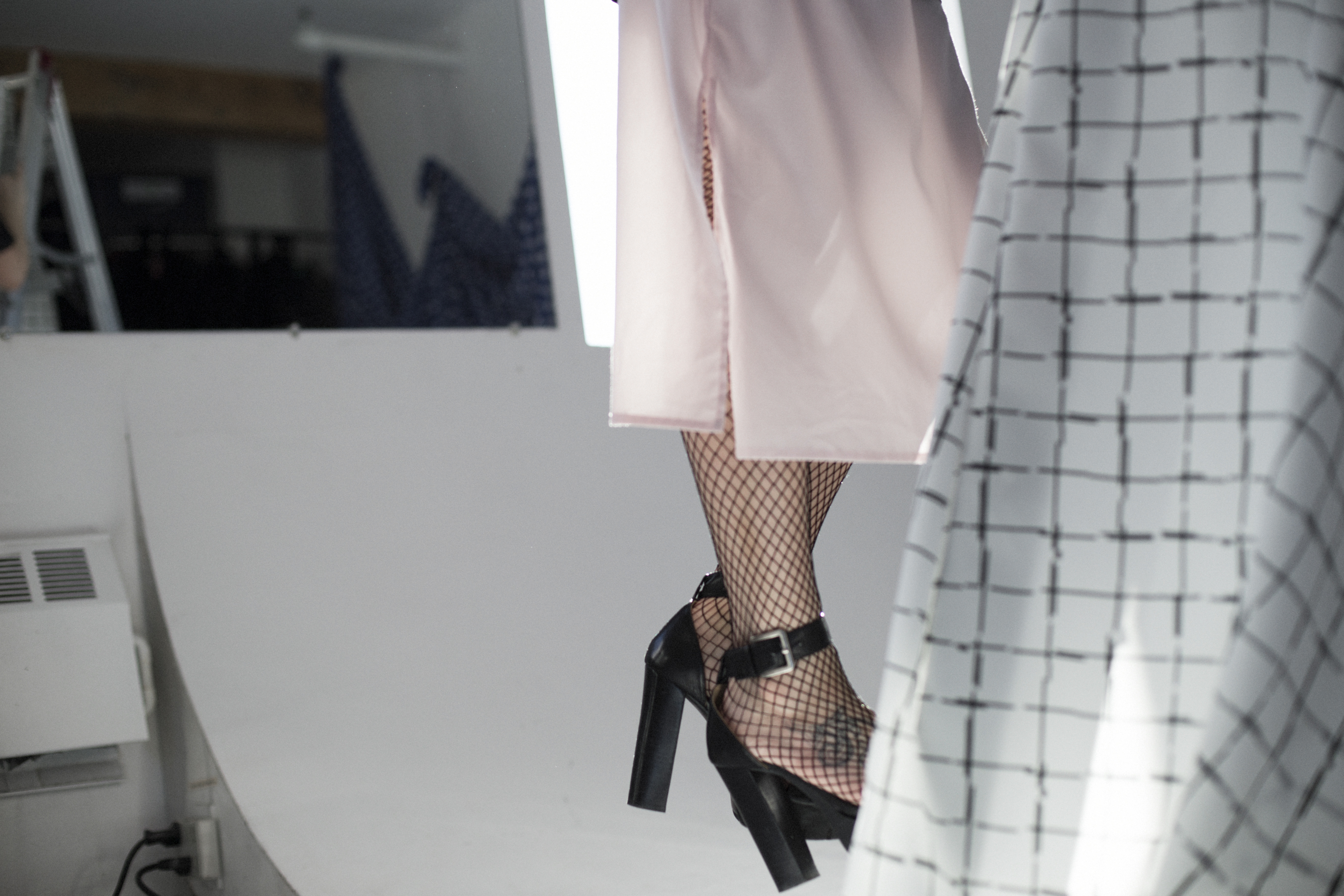 Layering a short skirt over a long one has become my new layering obsession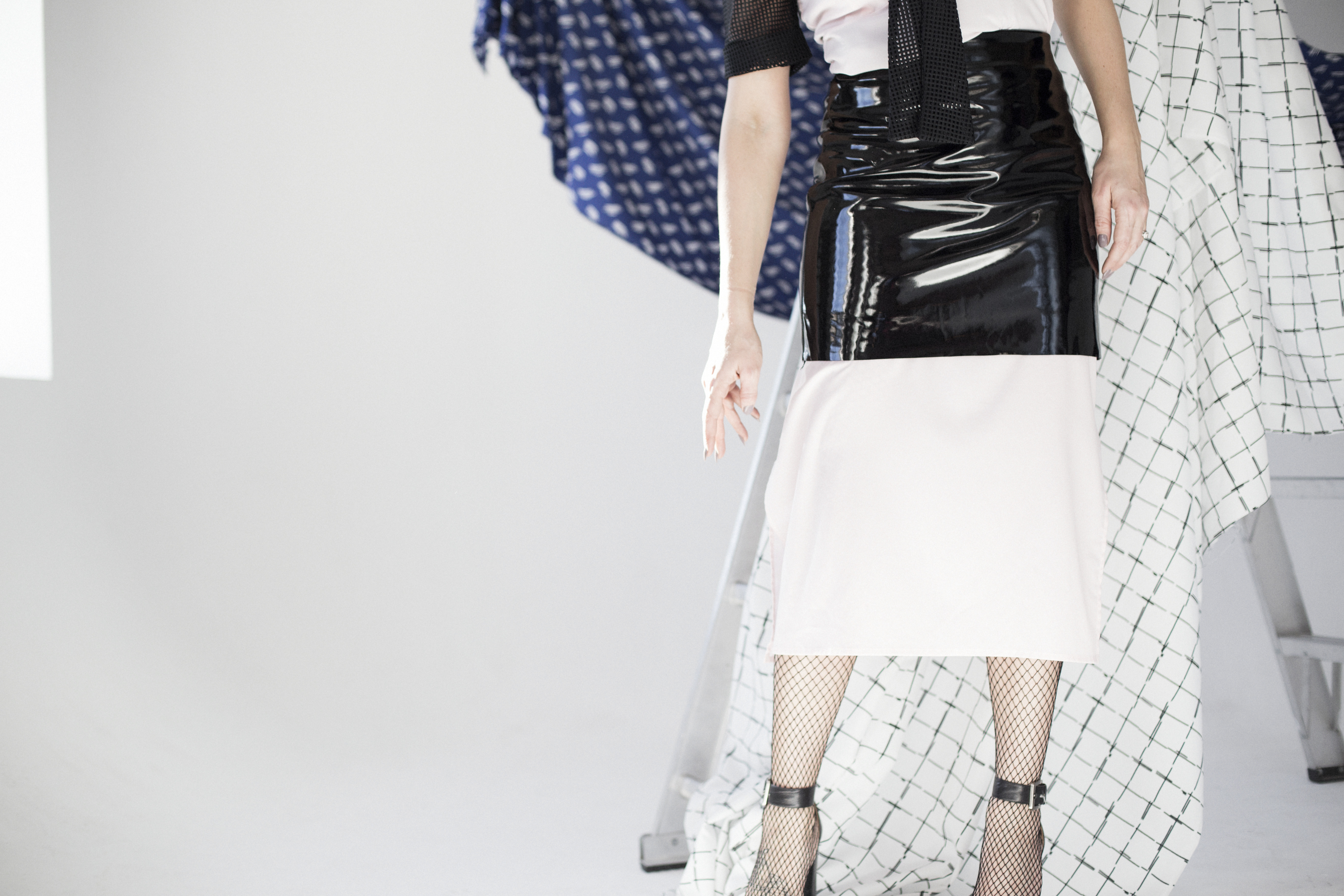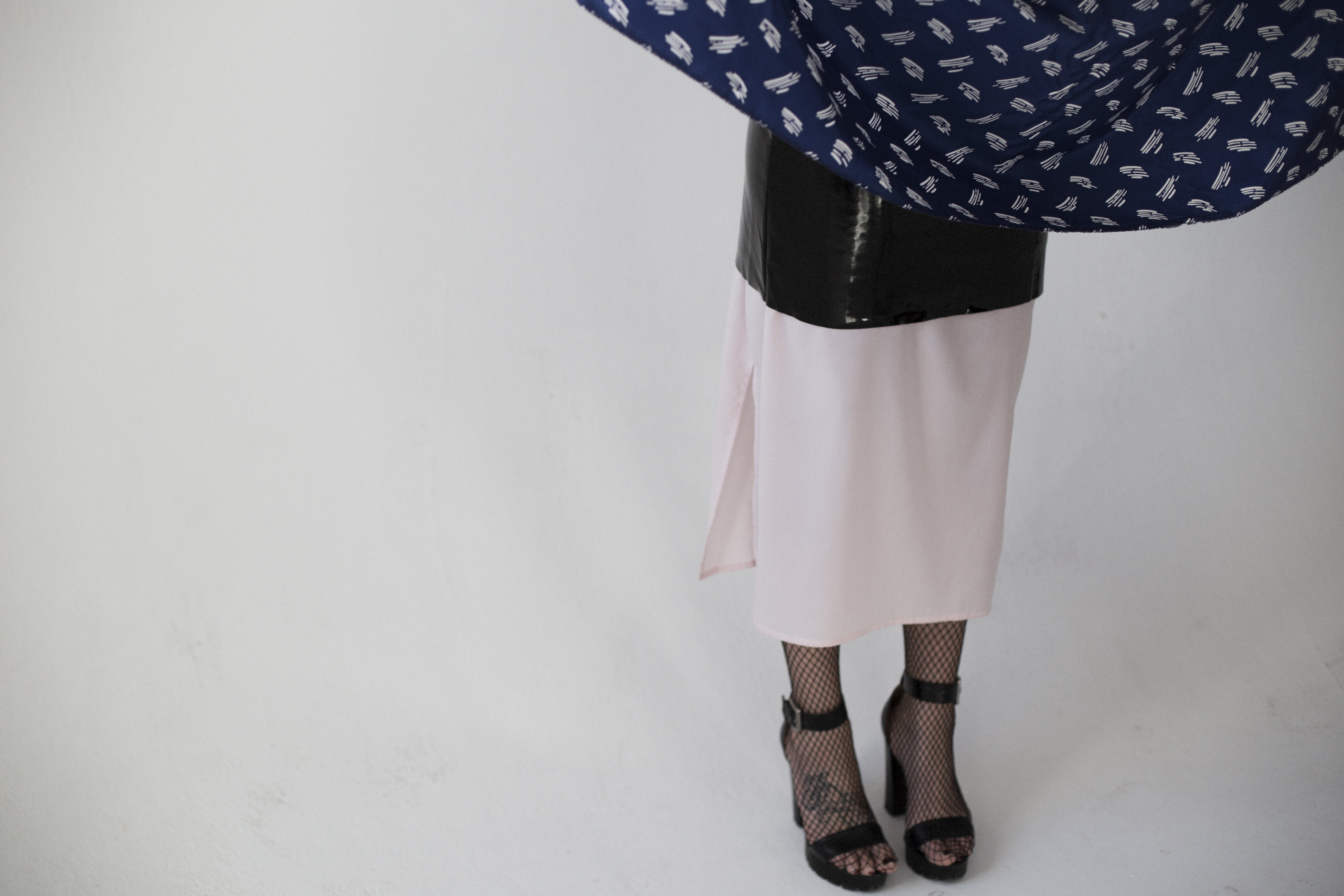 Finding interesting ways to layer breathes life into the pieces that I have been wearing the same, gives them an entirely new mood and makes them feel new again. Clothing is just an extension of what you feel, and since our mood isn't always the same, why wear the same thing, the same way.
Images captured by Adil Ali + Felicia Ann Ryan
The look / Slip from Saks Fifth Avenue, Bespoke Textured Sailor Top by Adam X Atelier, Platforms fromNine West