Unlike the twinge of deep annoyance I feel when faced with shelves lined with Halloween candy come mid July, or the offered too early pumpkin spice latte when all I want is the sweet taste of sangria on my lips, it is never too early for a glimpse into what Fall fashion has in store. Do I still want to live in the illusion that warmth is something I can enjoy without 18 layers and a parka? Sure. But in the meantime, I don't mind sitting in my denim cut offs under a scorching sun complaining about the heat while looking at how to fully clothe my body and keep from the chills in the coming months. Hopefully you don't either, or just like the coffee shop advertising anything with a hint of cinnamon and nutmeg before the masses are mentally prepared for a change of season, this post will be getting the stink eye from those not ready to deal with the reality of life on an Earth with changing climates. Fashion is how I am able to deal with this climate changing reality.
Coat // WRKDEPT     Top + Skirt // Andrew Majtenyi     Socks and Shoes // Aldo
More than I like most things, I like Fall Fashion. And even more than that, I like the unexpected. The moment that somebody naturally tries to label you, their mind systematically categorizing each aspect of your being so as to be filed into the appropriate folder and placed in the corresponding bin of how to perceive you, is thrown out because of the unexpected. A spontaneous witty line or unexpected piece of inked art or in the case of fashion just a detail that feels different than all other details. A print that so obviously doesn't match – and yet it does. A casual knit sweater over an elaborate evening gown. Fish nets hidden beneath layers of tulle. Something unexpected; something that doesn't fit – and yet it all fits together. Just like the complex layers of a personality.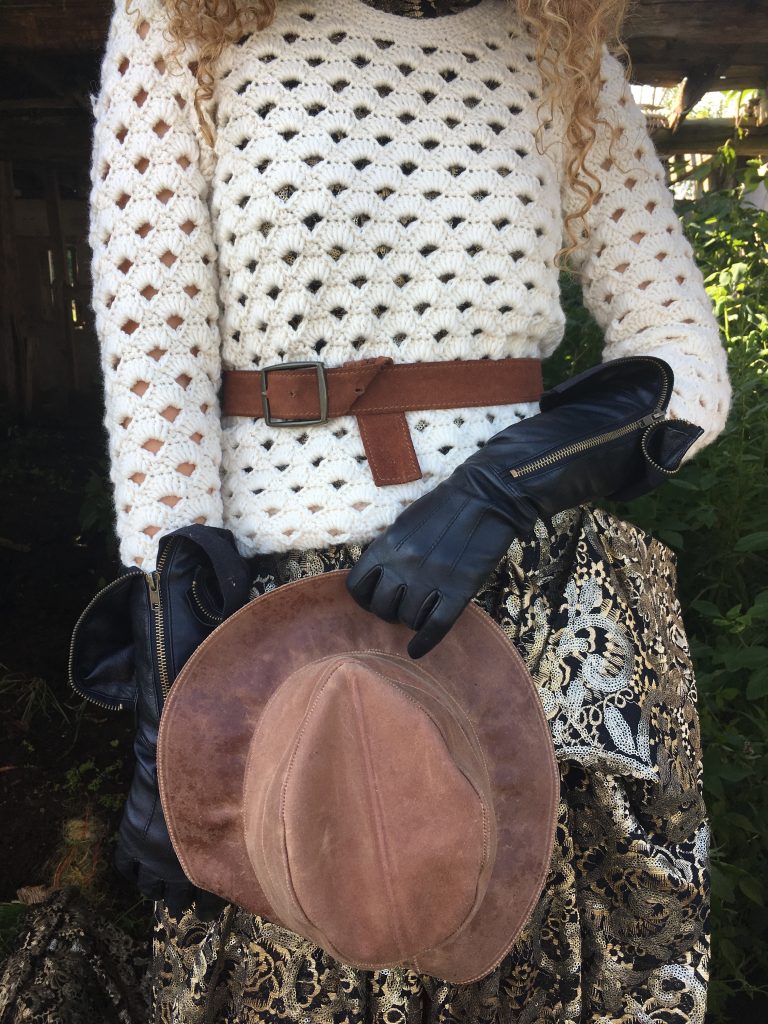 Knit Sweater // House of Knot     Leather Gloves // Urban Outfitters     Evening Gown // Lesley Hampton     Hat // Wildhagen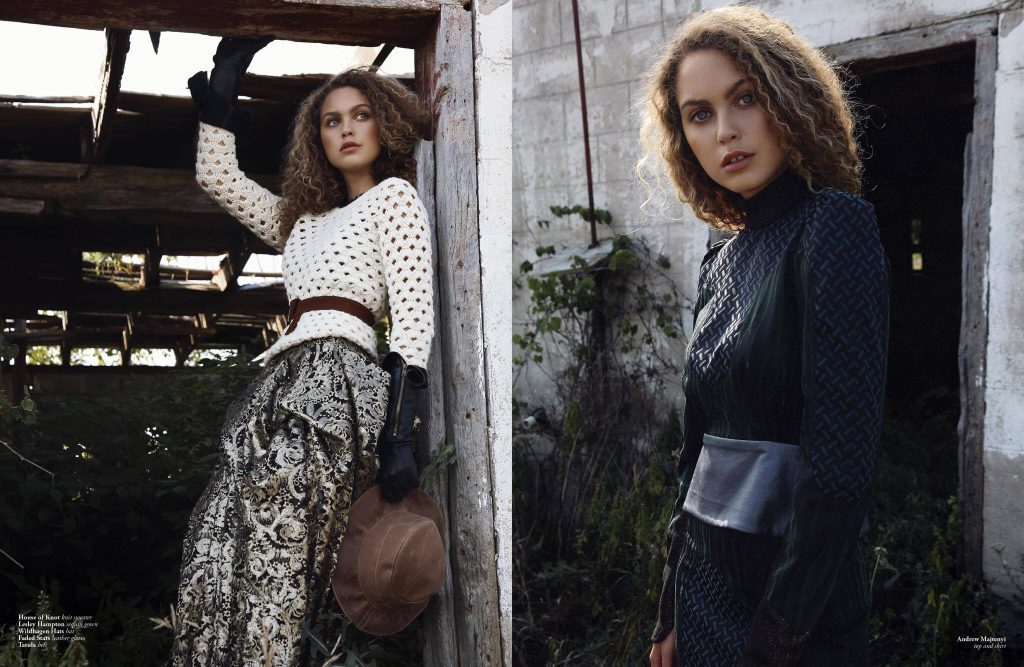 "Unlike the twinge of deep annoyance I feel when faced with shelves lined with Halloween candy come mid July, or the offered too early pumpkin spice latte when all I want is the sweet taste of sangria on my lips, it is never too early for a glimpse into what fall fashion has in store"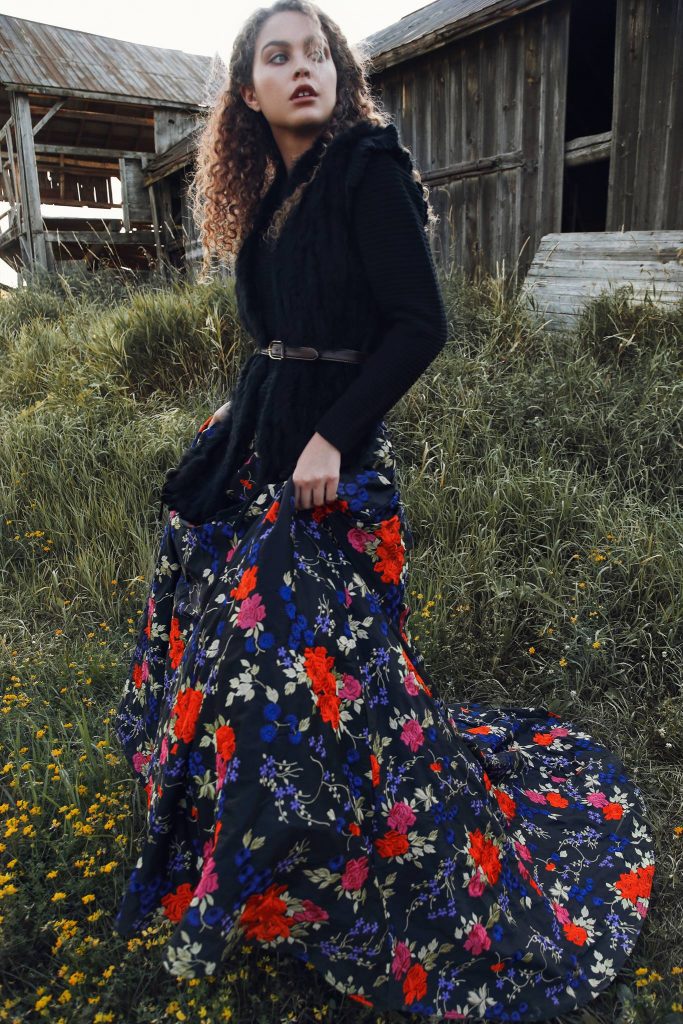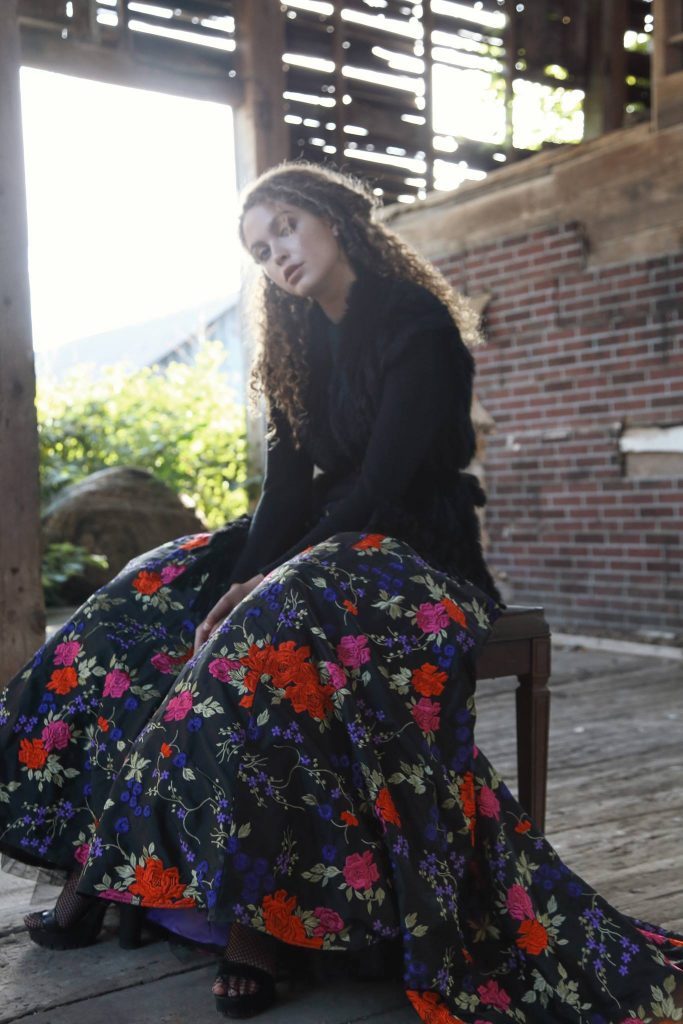 Floral Gown // Ryan Alexander     Fur Vest // Gerry Weber     Knit Sweater // Hilary MacMillan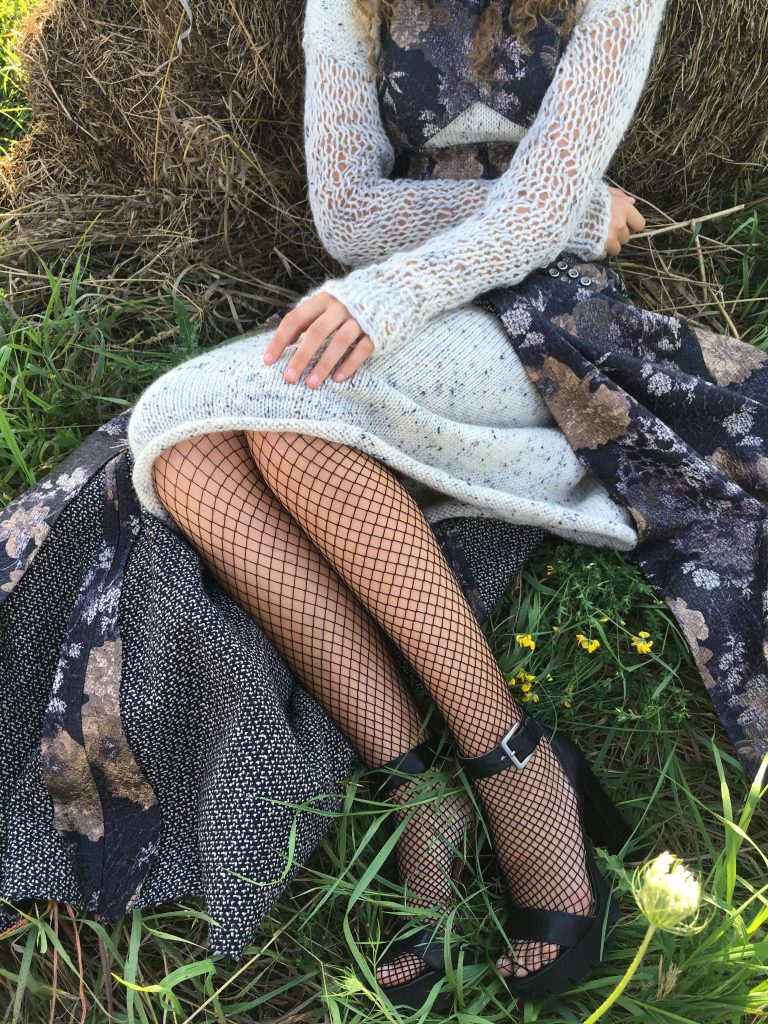 Knit Dress // WRKDEPT     High Slit Dress // Lesley Hampton    Hosiery // Calvin Klein     Platform // Nine West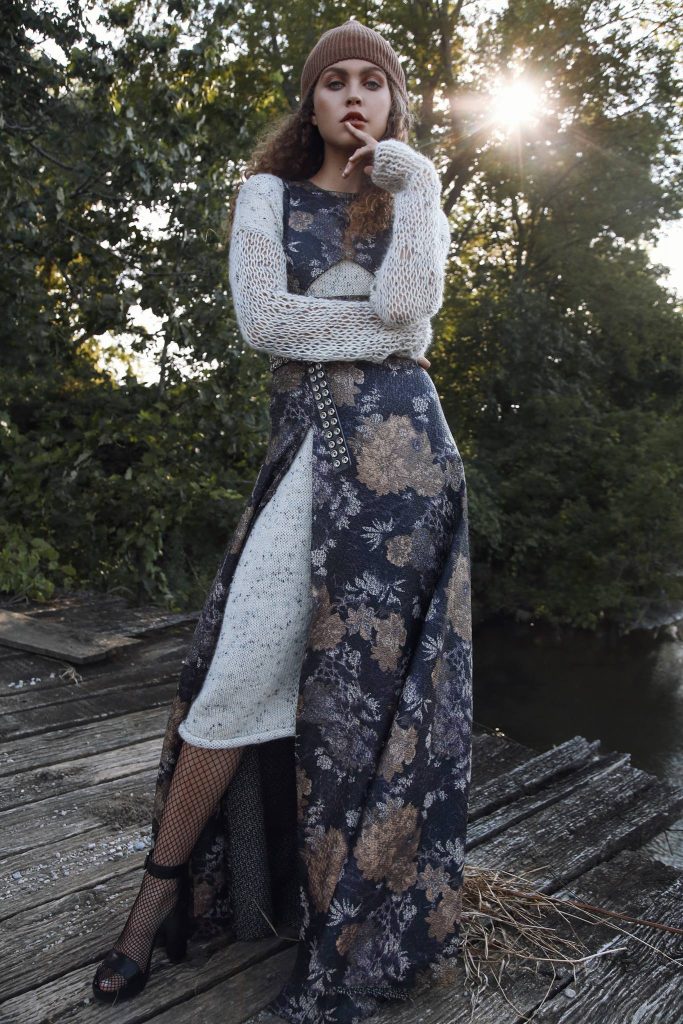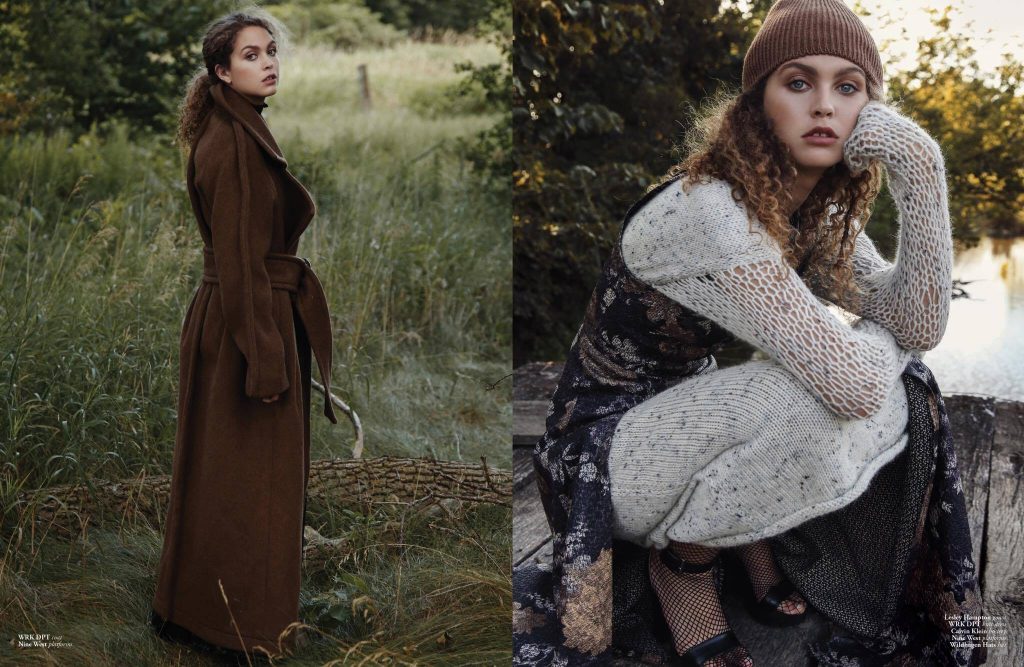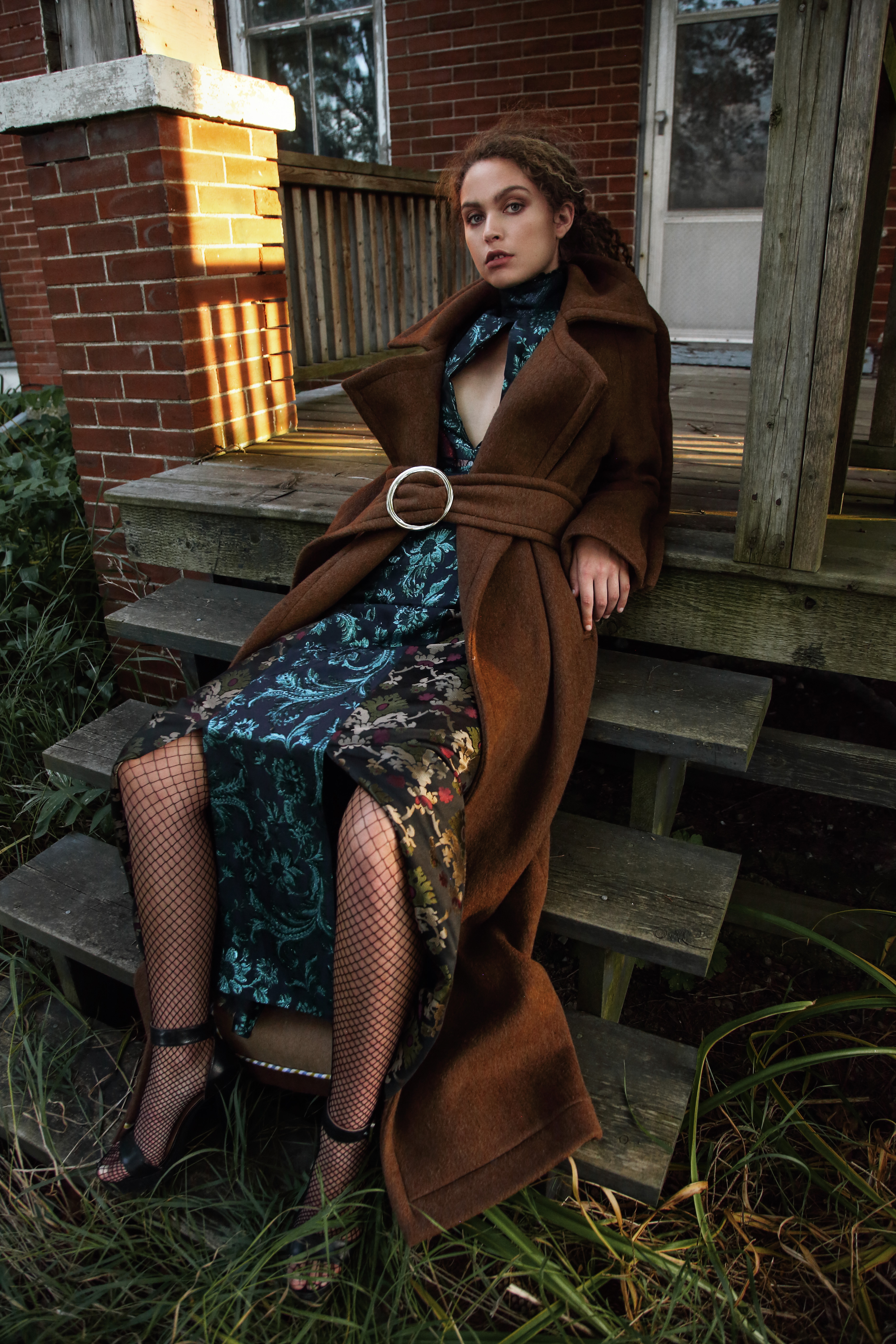 Coat / WRK DPT    Dress / Andrew Majtenyi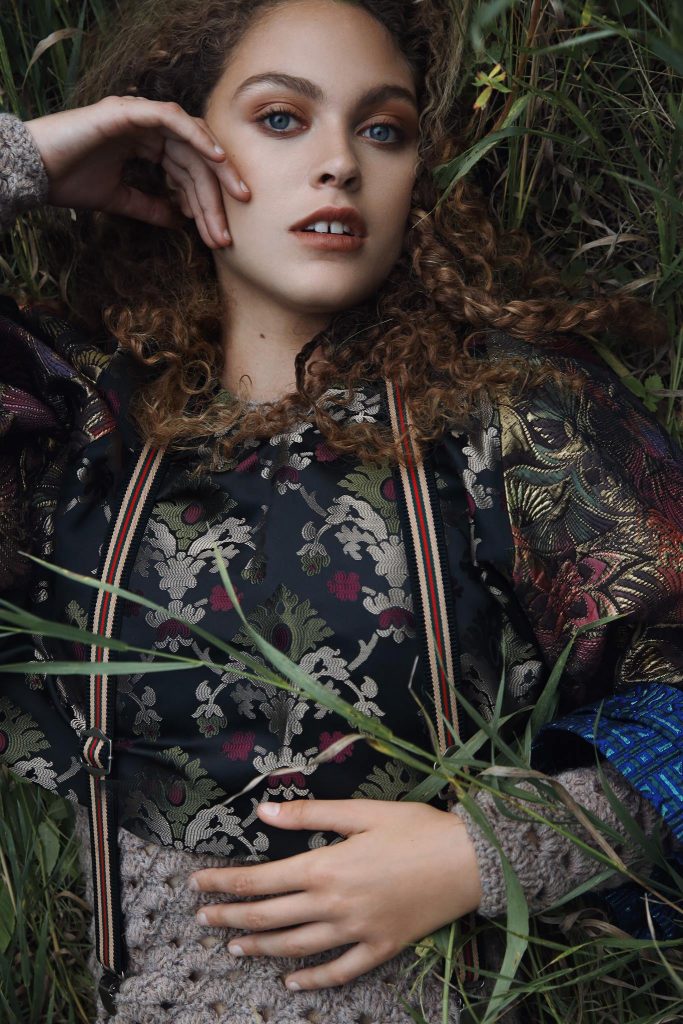 Photos taken behind the scenes on an editorial shoot as well as fina images featured in JUTE MAGAZINE
All Looks styled by Felicia Ann Ryan and Worn by Skyler Curtis from Elite Toronto @skyler_curtis / images photographed by Lenaic Sanz @sanzlena / makeup and hair by Jennifer Reyes @the.facecollector